Sunita Jumbo Black Olives 2Kg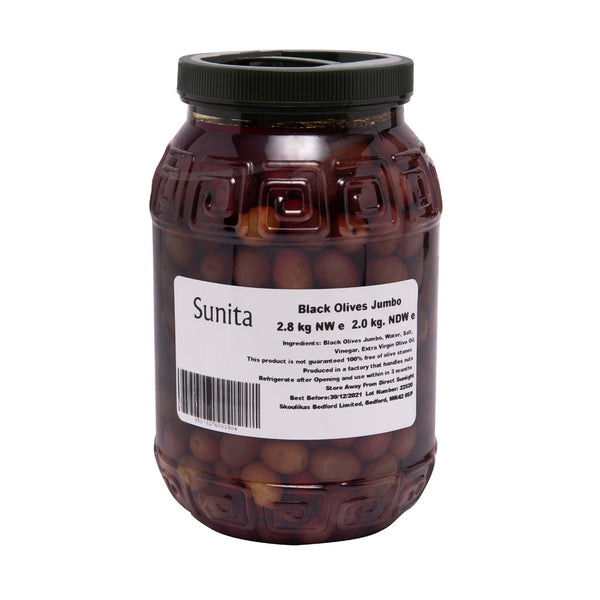 Our hand harvested Konservoila Greek jumbo black olives are delicious served with a healthy traditional Greek salad of cucumbers, tomatoes, and crumbled feta cheese.
Nutritional Information
Average Values per 100g
Energy
1121kJ /268kcal
Fat
28.2g
of which: Saturates
4.2g
of which: Mono-unsaturates
21.7g
of which: Polyunsaturates
2.3g
Carbohydrates
3.5g
of which: sugars
1.2g
Fibre
2.3g
Protein
1.1g
Salt
8.2g
RI = Reference Intake
Product Information
Ingredients
Jumbo black olives, water, sea salt, wine vinegar,
acidity regulator: lactic acid.
Not guaranteed free from olive stones.
Allergen Advice
No allergens present.
Suitable for
Vegetarians, vegans, coeliac,
lactose intolerant.
Produce of
Greece
Sizes Available
450g Vacuum bag, 2Kg Tub.