Sunita Organic Green Whole Olives 360g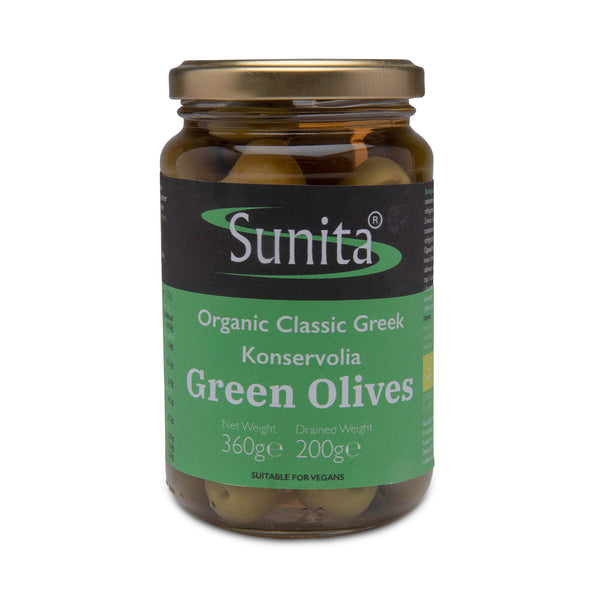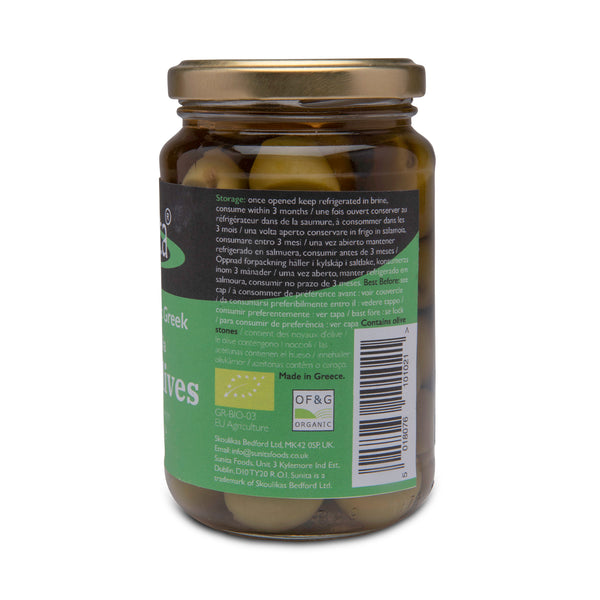 Grown in the Central and Western areas of Greece, these classic Greek olives are harvested by hand when they are succulent and green and marinated in brine. They are a firm oval/round shape and will change colour to dark brown as they mature.
Serve with crackers and a savoury topping or as a starter with Sunita tahini and pitta bread.
Nutritional Information
Average Values per 100g
Energy
812kJ /194kcal
Fat:
19.8g
of which saturates
1.6
Carbohydrates
1.6g
of which: sugars
0.3g
Fibre
3.9g
Protein
1.8g
Salt
2.8g
RI = Reference Intake
Product Information
Ingredients
Konservolia green olives*, water, salt*, acidity regulator: lactic acid
Allergen Advice
No allergens present.
Suitable for
Vegetarians, vegans, coeliac,
lactose intolerant.
Produce of
Greece
Sizes Available
360g