Basso Aromatic Oil & Garlic 1 x 25cl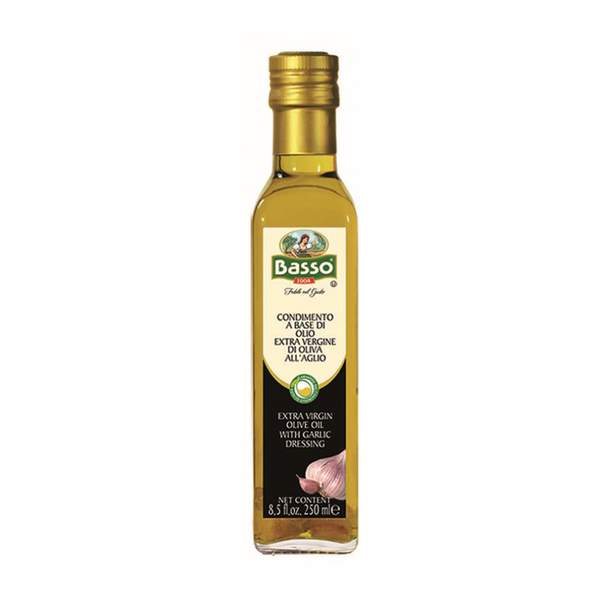 Garlic contributes to the flavour of this seasoning both in liquid essence and in tiny, dehydrated pieces. The oil thus acquires that intense and decisive taste, sometimes spicy, also characterized by a pleasantly pungent perfume.
All the ingredients used to produce this condiment come from the European Community, and from Italy, Spain and Greece.
Excellent for seasoning all meat dishes, bruschetta, vegetables, and legume soups. It is a perfect match for grilled fish and gives an extra note in the preparation of simple sauces and sauces.
Nutritional Information
Average Values per 100g
Energy
3700kJ/900kcal
Fat
99.9g
of which: Saturates
15.4g
Carbohydrates
g
of which: sugars
0g
Protein
0g
Fibre
0g
Salt
0.g
RI = Reference Intake
Product Information
Ingredients

Extra virgin olive oil 96,8%, liquid aroma (chilli pepper) 2%, chilli pepper 1.2%.

Allergen Advice
No allergens present
Suitable for

Vegetarians, vegans, dairy free, Gluten Free

Produce of
EU
Sizes Available
25cl