Hellenic Sun Extra Virgin Olive Oil 3ltr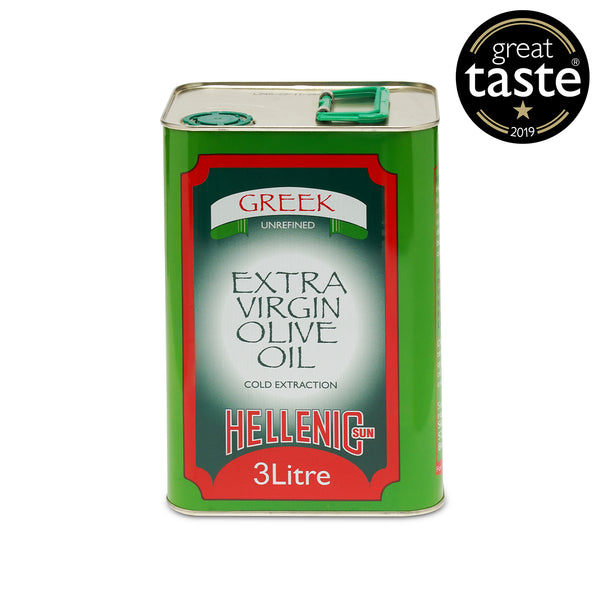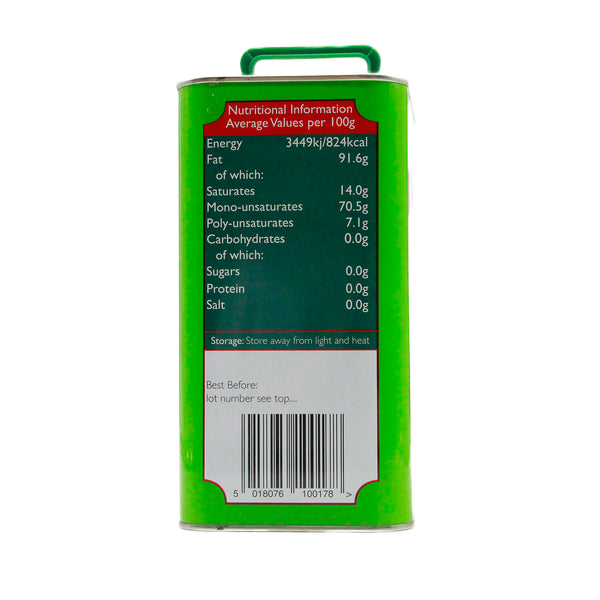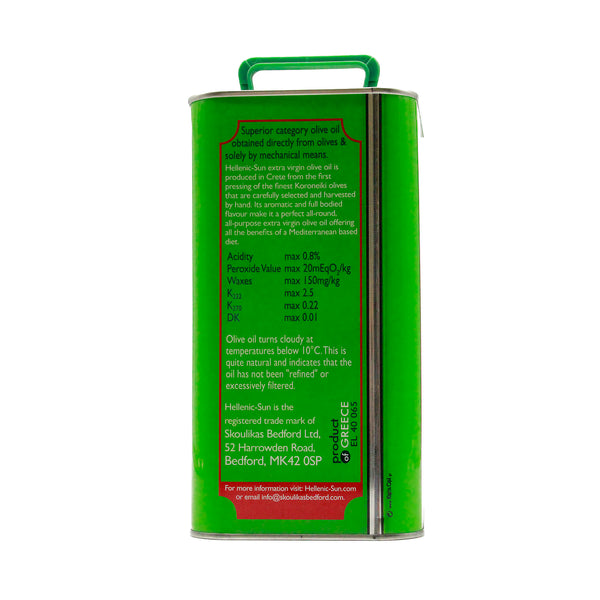 Hellenic Sun Extra Virgin Olive Oil is produced in Crete from indigenous Koroneiki olives. The high quality of Cretan Extra Virgin Olive Oil is widely acknowledged, and this superb oil certainly lives up to the reputation. It is characterised by its extremely low acidity and exceptional flavour and fragrance, which result from the island's fertile soils, dry climate, and high level of sunshine.
The Extra Virgin classification means that the oil has been extracted solely by mechanical means, without applied heat or chemical solvents. This preserves the nutritional value and the delicate flavour and aroma and guarantees a superior taste.
Nutritional Information
Average Values per 100g
Energy
3700kj/900kcal
Fat
100.0g
of which: Saturates
14.3g
of which: Mono-unsaturates
75.0g
of which: Polyunsaturates
10g
Carbohydrates
0.0g
of which: sugars
0.0g
Fibre
0.0g
Protein
0.0g
Salt
0.0g
RI = Reference Intake
Product Information
Ingredients
Extra Virgin Olive Oil. Superior category olive oil obtained directly from olives and solely by mechanical means.
Allergen Advice
No allergens present.
Suitable for
Vegetarians, vegans, coeliac,
lactose intolerant.
Produce of
Greece
Sizes Available
250ml, 500ml, 1ltr, 3ltr, 5ltr