Oliva Soap | Olive Oil Soap with Tea Tree Oil - 100g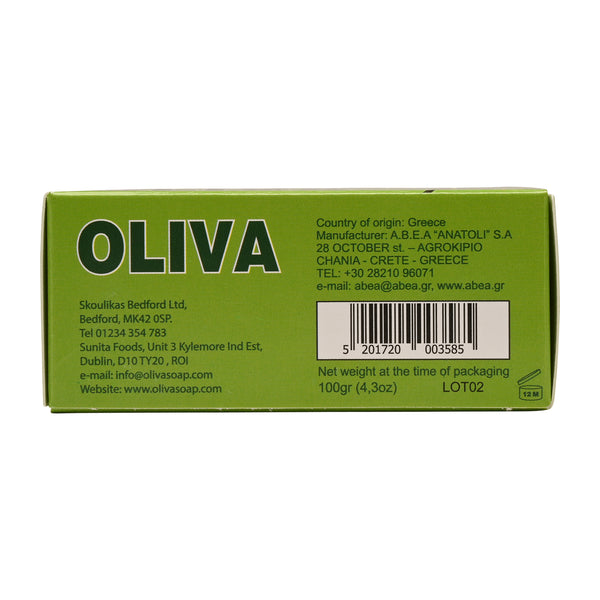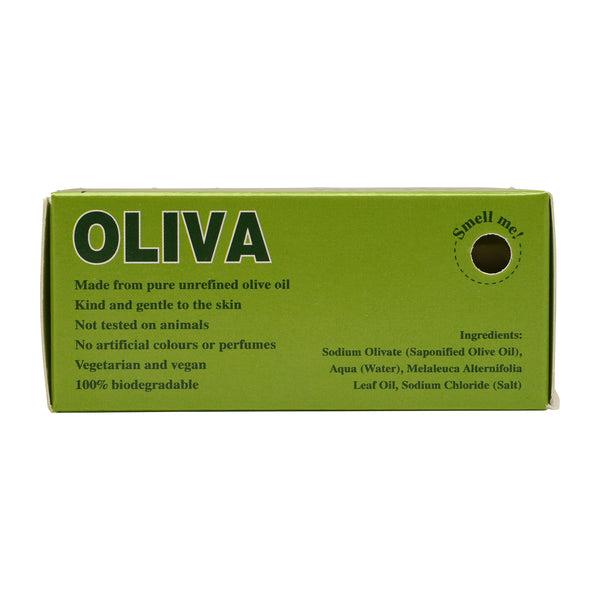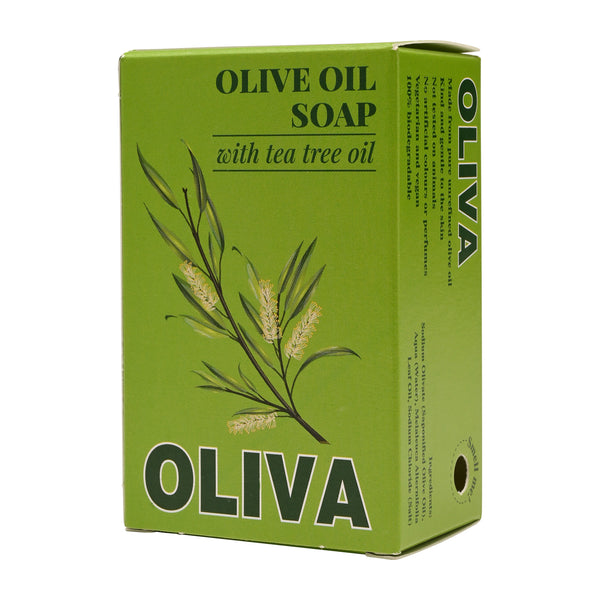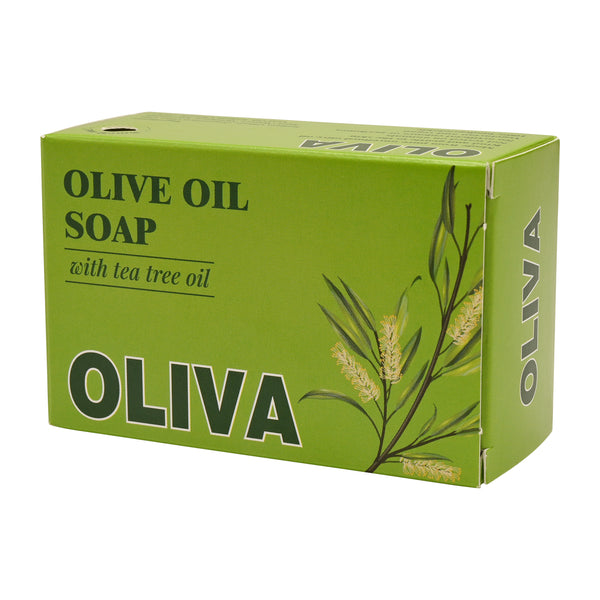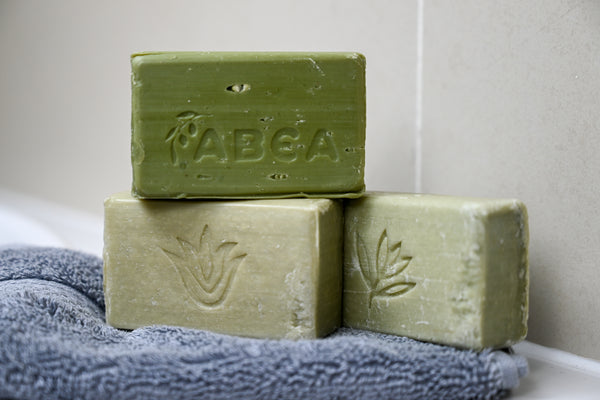 Oliva soap captures the hidden secrets of nature. Olive oil is a natural source of vitamins B6, A, E & K, minerals, and amino acids, that help to nourish the skin.
Benefits & Features of 'Oliva' Olive Oil Soap with Tea Tree Oil
Free from paraben

No artificial colours

No synthetic perfumes

No propylene glycerol

No animal ingredients

No animal testing

Hyper allergenic

Strong cleansing properties, as it is a natural antimicrobial agent
It soothes dry skin
Could reduce itching, swelling and irritation with its anti-inflammatory properties.
Improves mild to moderate acne and redness.
Accelerates the healing of minor cuts, scrapes, and burns, due to its antiseptic qualities.
Product Information
Ingredients
Sodium Olivate (saponified olive oil), water, Melaleuca alternifolia leaf oil, Sodium Chloride
Allergen Advice
No allergens present
Produce of
Greece
Sizes Available
100g