Pistachio Honey Halva | Sunita Honey Halva with Pistachios - 2.5 Kg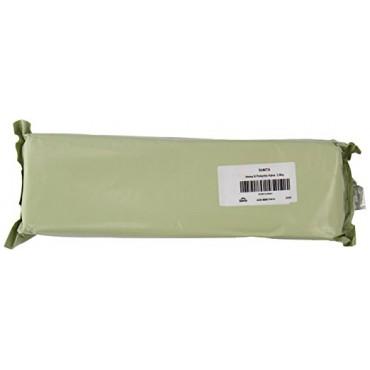 Sunita Greek honey halva with the distinctive purplish and uniquely flavoured pistachio nut, makes a special after dinner treat accompanied by an Espresso, Arabic or Turkish coffee.
The Pistachio seed, a member of the cashew family; grows on a tree and is a desert plant originating from Asia and the Middle East.
A treat you can't resist!
Pistachio Honey Halva Serving Suggestions
Our organic honey halva with cocoa is perfect served after dinner complimented by a full flavour Espresso, Arabic or Turkish coffee.
Halva lasts for 4-6 months when stored in a cool, dry place. Halva does not require refrigeration for food safety reasons. We do not recommend refrigeration as it interferes with optimal creamy smoothness!
Nutritional Information
Average Values per 100g
Energy
2329kj/559kcal
Fat
37.0g
of which: Saturates
6.9g
Carbohydrates
37.1g
of which: sugars
30.0g
Fibre
5.0g
Protein
17.0g
Salt
0.1g
RI = Reference Intake
Product Information
Ingredients
Ground sesame seeds 47%, honey 43%, pistachios 10%
Allergen Advice
Contains sesame and pistachios. May contain traces of peanuts and other nuts.
Suitable for
Vegetarians, coeliac, lactose intolerant.
Produce of
Greece
Sizes Available
75g, 2.5kg