Coconut Syrup Halva | Sunita Organic Halva with Coconut Syrup - 75g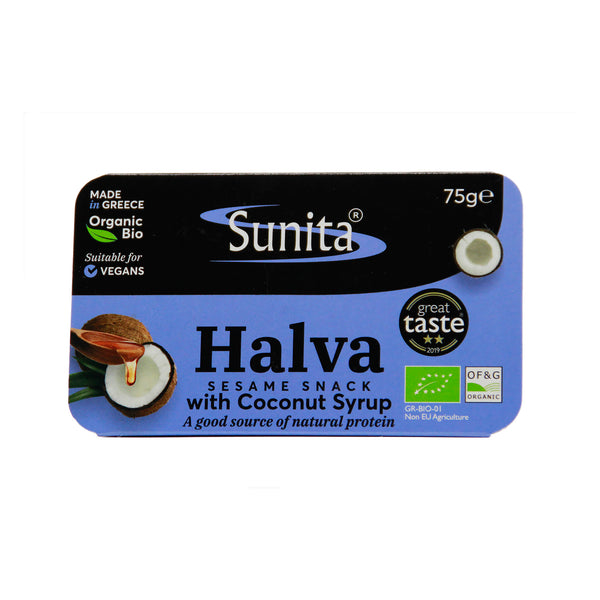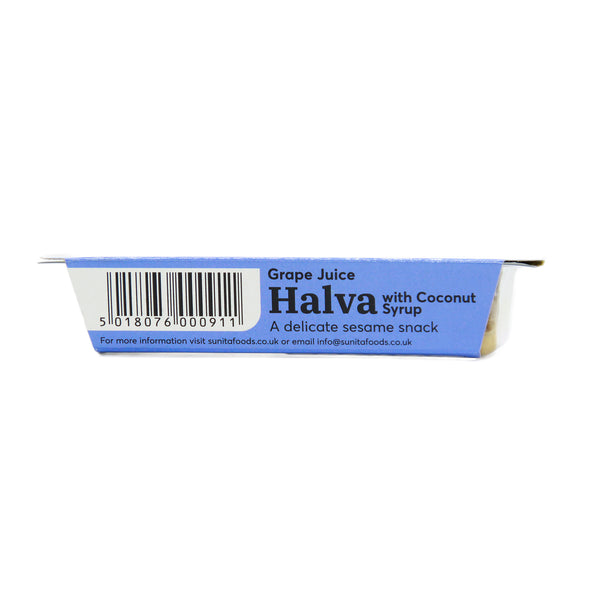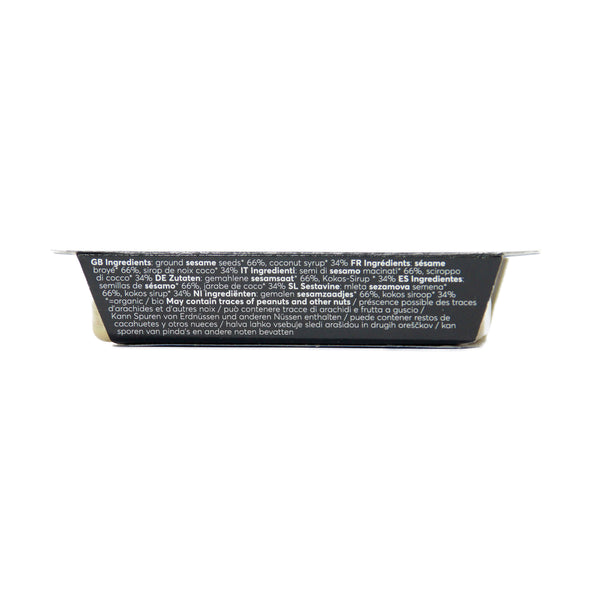 Produced in Greece, our Sunita Halva with Coconut Syrup is a delicious blend of sesame seeds and coconut syrup making it the best vegan halva on the market.
A delicious blend of stoneground sesame seeds and coconut syrup, this Sunita halva variety is a nutritious treat at any time of the day. Serve with coffee or crumbled over breakfast cereal and topped with fresh fruit.
Coconut Halva Serving Suggestions
Halva is often eaten for breakfast in Greece during Lent when customarily no desserts are served, sprinkled with lemon juice and cinnamon. Serve crumbled over fresh fruit and Greek yoghurt for an extra special dessert.
Nutritional Information
Average Values per 100g
Energy
2300kj/553kcal
Fat
37.0g
of which: Saturates
6.5g
Carbohydrates
32.8g
of which: sugars
26.0g
Fibre
5.9g
Protein
19.2g
Salt
0.14g
RI = Reference Intake
Product Information
Ingredients
Organic ground sesame seeds 70%, organic coconut syrup 30%
Allergen Advice
Contains Sesame. May contain traces of peanuts and nuts.
Suitable for
Vegan, Vegetarians, gluten free, dairy free
Produce of
Greece
Sizes Available
75g