Tosta D'Oro | Espresso Gold Blend Coffee Beans - 1kg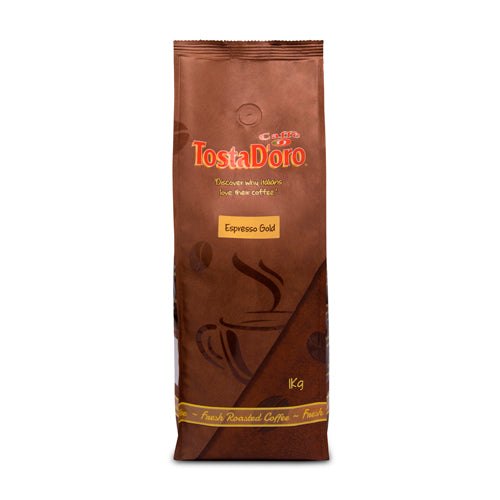 Tosta D'Oro Gold Blend ticks all the boxes. It is an impeccable balance of flavour and aroma at an affordable price and its name, "Gold" is a perfect description for this delicious first class coffee blend.
Blended from the finest Arabica and Robusta coffee beans from Brazil, Columbia and Vietnam Espresso Gold is one of our best-selling coffee blends.
Expresso Gold is much more than just a coffee, expertly blended in house, it offers the perfect cup of coffee!
All of our coffee is ethically sourced through fully approved suppliers with a traceable procurement chain.