Tosta D'Oro | Italian Bar Blend Coffee Beans - 1kg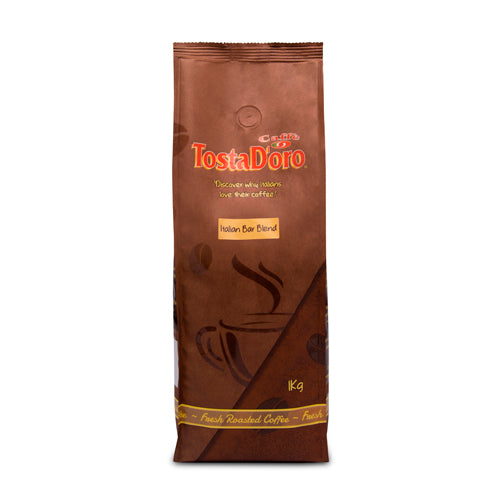 Tosta D'Oro Italian Bar Blend is an Italian style medium to dark roast, dark brown in colour with a slightly oily texture.
It is full of flavour with a bitter sweet taste; perfect for delicious cappuccinos or your favourite espresso. The taste of the traditional Italian Coffee Bar!
All of our coffee is ethically sourced through fully approved suppliers with a traceable procurement chain.