Tosta D'Oro | Original Blend Ground Coffee - 250g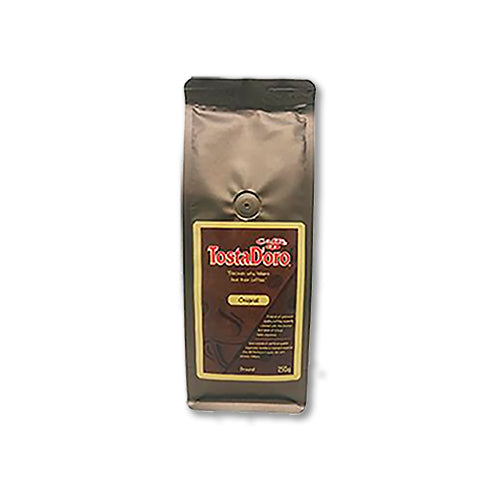 Our flagship blend created for the retail sector many years ago at the launch of our in house coffee roasting process.
Using the finest coffee beans from Brazil, Columbia and Vietnam; Tosta d'Oro Original Blend is smooth and delicate but offers full flavour, wonderful aromas and the real taste of the Italian Espresso.
Perfect for cafeterias and all filter coffee machines.
All of our coffee is ethically sourced through fully approved suppliers with a traceable procurement chain.