Basso Aromatic Oil & Truffle 1 x 25cl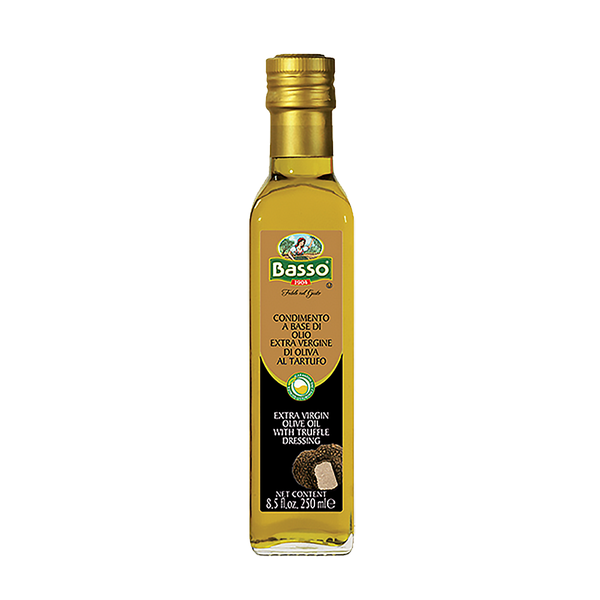 The classicism of extra virgin olive oil meets the luxury of one of the finest products on earth: the white truffle. The seasoning that arises from this union is characterized by a unique delicacy of its kind, an unmistakable flavour, and the pungent aromas typical of the Italian land and woods.
All the elements that contribute to the production of this condiment come exclusively from the European Community, and more specifically from Italy, Spain, and Greece.
Nutritional Information
Average Values per 100g
Energy
3700kJ/900kcal
Fat
99.9g
of which: Saturates
15.4g
Carbohydrates
g
of which: sugars
0g
Protein
0g
Fibre
0g
Salt
0.g
RI = Reference Intake
Product Information
Ingredients
Extra virgin olive oil. White truffle essence
Allergen Advice
No allergens present
Suitable for

Vegetarians, vegans, dairy free, Gluten Free

Produce of
EU
Sizes Available
25cl